Wunderkammer :: Hyperbolic Figures on The Hit-List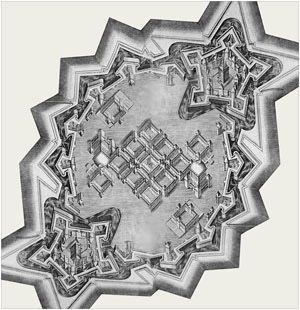 As you know, I'd rather be anyone than me. But if I could choose who I might be, I'd choose to be Margaret Wertheim. Is there nothing that woman cannot do?
Perhaps I can persuade Inky to slip her a little something, like a fang or two…
She's got everything a gal could ask for. Smarts, smarts and more smarts. Original ideas in physics, art, mathematics, history, cyberculture and science. Writes clear, engaging and accessible stuff about difficult ideas (even when you don't agree with her). Isn't a dick when she goes onto comedy talkshows. Gets to curate fantastic shows. Co-founder of the Institute for Figuring.
And now she has her own hyperbolic reef.
Crocheted.

Hence this pre-emptive annexation to MoD.

Not only does the Institute for Figuring have a reef, it also has arguable the world's largest, and certainly most beautiful, collection of crocheted hyperbolic models.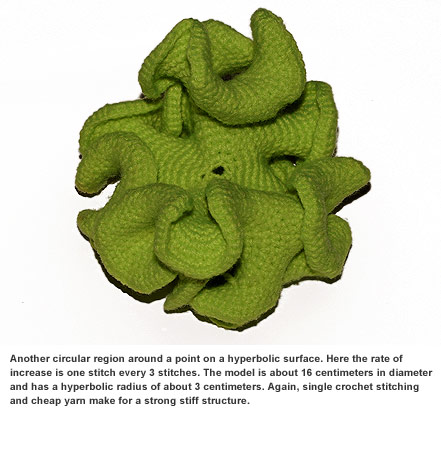 The Institute For Figuring is an educational organization dedicated to enhancing the public understanding of figures and figuring techniques. From the physics of snowflakes and the hyperbolic geometry of sea slugs, to the mathematics of paper folding and graphical models of the human mind, the Institute takes as its purview a complex ecology of figuring.

To aid the eager seeker the IfF have provided a handy map, showing its exact location on a Mandelbrot set.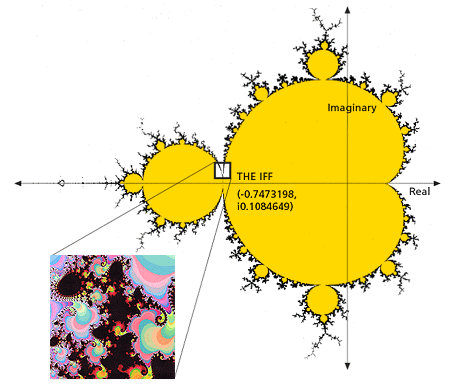 The Institute For Figuring >>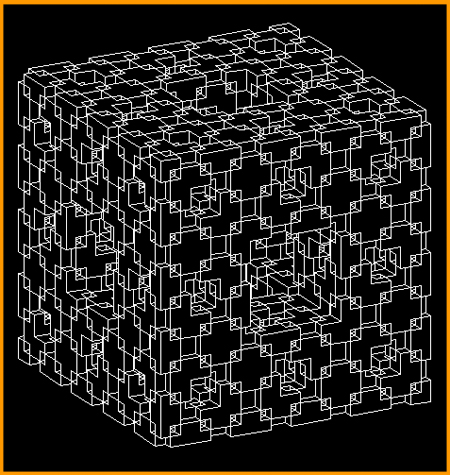 Also:
Machine - Crocheting the Hyperbolic Plane by zota -- photographs. >>
Crocheting Mathematicians by ranjit >>